Search Engine Submission. SEO Friendly Development. Award Winning Designs.
Why Choose Cenplus Digital
Please view some of our clients websites below
We develop stylish, high performing websites that engage your audience and make you stand out from your competitors. Cenplus Digital specialises In Web Design, Digital Marketing, Branding and Digital Strategy. We develop beautiful websites designed with a strategy to generate maximum leads. Empower your ideas and stand out online.
Our Mission
Cenplus Digital aims to provide clients with a highly personalised service, which includes up to date and well researched advice on web site architecture. We strive to be our best with our delivery and we research modern technologies. Cenplus Digital wishes to build long lasting relationships with clients now and into the future.
We are experts in the online industry and will help to deliver organic search engine results for your website.
AA Mobile Safety Certificates Gold Coast come to your home or office and carry out a vehicle safety inspection, they can also inspect Caravans and Trailers.
With a prompt friendly service they can help you.
We can visit you for a roadworthy in Gold Coast Areas
mobilesafetycertificates.com
facebook.com/mobilesafetycertificates
Mobile Safety Certificates Guarantee
Our promise to you!
Should your car fail the first inspection, we will return to sign off the vehicle at no further charge.
This is to be within the 14 day time limit with all repairs completed.

Cenplus Property investment on the Gold Coast.
Local knowledge professional expertise in all aspects of the Real estate industry. Cenplus Property can provide you for friendly advice on your next investment in Property and can guide you through each process along the way.
www.cenplusproperty.com.au
www.cenlocal.com.au
Cen Local Australian Business Directory. Gold Coast Australia.

interiordesigngc.com
Nook & Sill Interiors discovered a distinct niche in the market for tailored window furnishings, wallpapers and interior solutions in high-end residential and boutique commercial projects.
With over 35 years combined experience in the industry, Co-Founders Patricia Wrona and Christina Gomersall's knowledge and experience in this distinct niche are immeasurable.
Nook & Sill Interiors bring spaces to life by collaborating with Interior Designers, Architects, Builders and Developers to offer a vast range of tailored interior design solutions to their clients.
If you have a vision you've been wanting to bring to life, get in touch and experience the amazing results you can achieve by working together on your unique project that reflects you.
www.nookandsillinteriors.com
interiordesigngc.com


Liquid Rubber
Liquid Rubber's business is developing, marketing and selling cold applied instant-setting elastomeric modified asphalt emulsion coatings. These coatings are environmentally friendly.
liquidrubberabs.com.au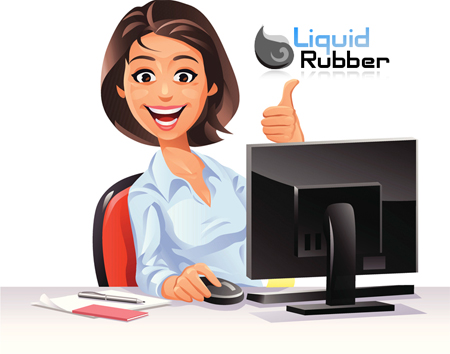 Mudgeeraba Horse Trail Club
Welcome to the Mudgeeraba & Hinterland Horse Trail Club Inc.
We are a Gold Coast based horse riding club and anyone is welcome to join us.
DO YOU ENJOY RIDING ON THE BEACH AND THROUGH THE BUSH ?
horsetrailclub.com.au